Shop for original paintings on stretched canvas
Rainbow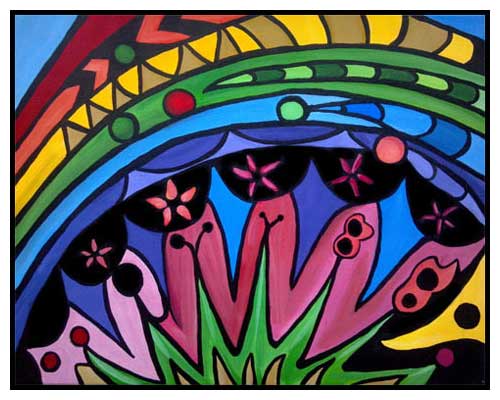 Abstract painting
Acrylic on canvas
Colored Shapes with Black series
By Janice Boling
16" x 20"
$200 (plus shipping)
Rainbow painting in real life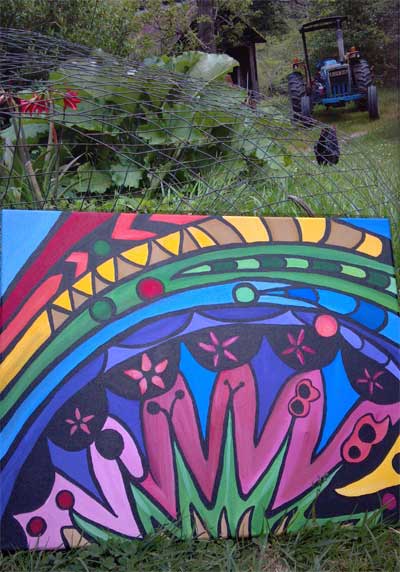 Rainbow was inspired by God's promises, the good earth, and my gay friends. Rainbows are not only beautiful, they are also reminders and symbols of so many things. No one group or cause can claim complete ownership of this powerful graphic.
Side view of abstract painting
This painting is done on stretched canvas and is #005 in my Colored Shapes with Black series. I paint beyond the edge, completely covering all sides with color. You can hang Rainbow without a frame for a minimalist look. When a painting is completed, I spray it lightly with clear, protective acrylic for a durable finish that will last for centuries. This original, one-of-a-kind painting is signed, numbered, dated, and titled on the back by the artist.
Work in progress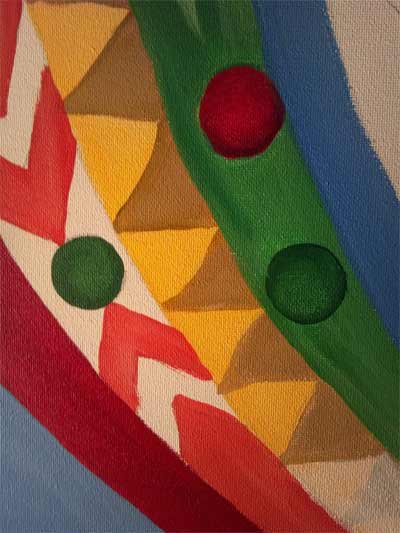 For this series, I sketched out the basic lines in pencil, filled in with color, then outlined in black. Rainbow is more colorful than any painting I have ever done, which correlates perfectly with the LBGT world.
______
© 2022 by Janice Boling - all rights reserved.